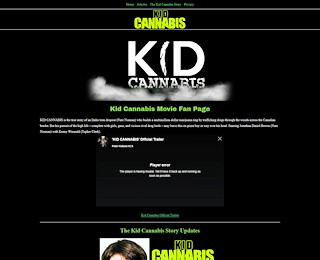 The Kid Cannabis movie is a fun film to watch for stoners who love cannabis culture. Nate Norman is depicted in this epic story about the experiences of a cannabis smuggling ring. During the course of the Kid Cannabis movie, the viewer can see how Nate Norman, his friends and family are all affected by the actions taken to smuggle loads of dank Canadian cannabis "BC buds" into the United States.
Originally the Kid Cannabis idea came from a Rolling Stone article describing the events, written by Mark Binelli. Well Go USA Entertainment put together the Kid Cannabis movie, inspired by the true story. Directed and written by John Stockwell, produced by Gordon Bijelonic, Corey Large, and Michael Becke.
Kid Cannabis the movie is available on Netflix and DVD video.